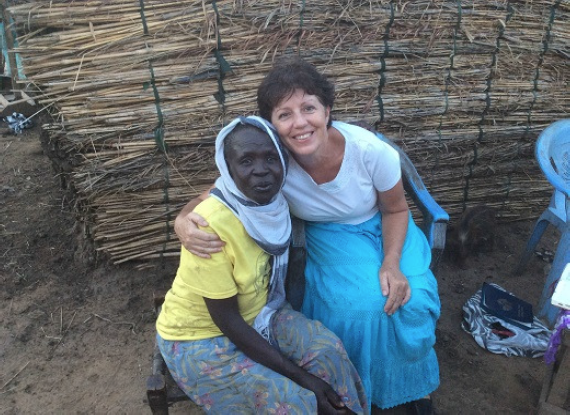 Dear Praying Family & Friends,
Hello from Doro, South Sudan! Thank you so much for all your faithful prayers for me in these past 3 months. They have been very full & busy ones for as we have been experiencing continually flooding of our county.
It has been really traumatic events for me, as I have seen so much destruction of homes, roads & crops. However, I am always encouraged when I hear our South Sudanese Christians say, "Rabena Fee!" meaning "God is here!" When I hear this, I am reminded that our Lord Jesus knows everything, and He is here with us, caring for us in our most deepest distresses & fears. And He provides & cares for us too. Emmanuel!!!
I was the only missionary on our compound A when the flooding happened at 2am. The Lord gave me His peace and a clear head at that time. I knew that people were praying for me & the Lord was with me. After 2 weeks, when the water had receded, another missionary & I scrubbed the mud out from my house, and I have now moved back. Thank you all so very much for your prayers. I really appreciate them very much.
Here is my November '19 Newsletter will all the updates on what has happened.
God's blessings to you all.
In the Joy of Serving Jesus,
Sandy Ewan