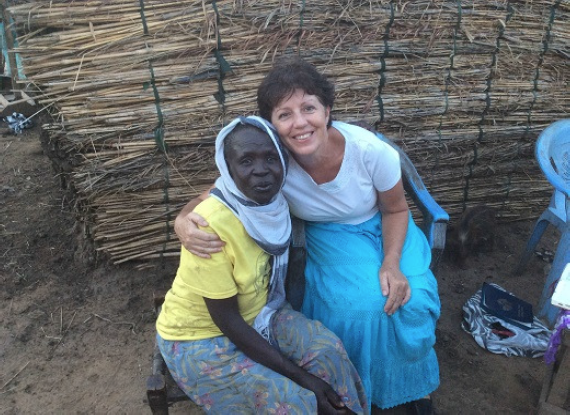 Dear Praying Family & Friends,
April 2019Greetings from Nairobi, Kenya!
All our team is out of South Sudan as we will be attending our annual Spiritual Life Conference next week. It's so nice to be in cooler weather.
Thank you so much for all of your prayers, letters of encouragement and support for me. These past few months have been busy ones for me, as I took on a few things while our director & his wife were away on HA. They are back from HA now, however Deane's health isn't good, and the heat (45c) has drained him. After much prayer, Deane & Ruth have decided to step down as our director, and return to the States for further treatments. This has been very sad news for the Doro team. We will really miss them.
There is now a search committee that has formed and they will begin to look for another director. Please pray for our Doro team at this time, as it is a time of uncertainty. How to move forward and what type of leadership on the ground in Doro will look like. It is all unknown at this time. Please pray for both Deane & Tohru (deputy director) as they make various decisions. Pray for God's wisdom & discernment.
Here is my April '19 Newsletter, that I have attached to this note. Our Lord continues to lead & guide, and His hand of grace is evident everywhere. Thank you again for your prayers, as they are invaluable! Have a very blessed Easter this year!!
In the Joy of Serving Jesus,
Sandy Ewan.