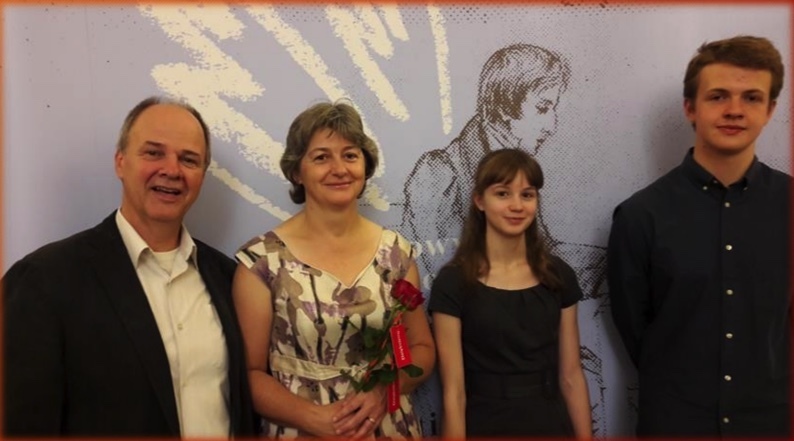 Dear praying friends,
Today July 20th we are starting our intensive Camp ministry in Poland, with FOUR camps ahead of us. We are excited and honored to work another summer for the Lord, serving with 3 different local churches, and bringing the Gospel to the children and youth. But as some of you know, this means such a need to commit to much work, prayers, Bible teaching, and focusing on Christ. With our recent trip in Canada, we do not feel as ready for this challenge as we usually are. Thank the Lord that Daniel and Jessica Fenske, who have been serving now for a year in Poland, have prepared much of the Youth English Camp starting this Monday ! We just wanted you to know that we appreciate your prayers and we ask you
to remember all of us for the next four weeks.
This year we are travelling ''light'' without the "van car" we had for 10 years, and the trailer, since our old car "died" from some major electrical problems. Our computer keeps crashing, nobody seems to know how to fix a "deadly blue screen error". Thus some new challenges are before us. If you did not know what to do with your generous Canadian tax return you probably received recently, we could give you a few ideas!
We trust the Lord and we want to thank you very much for the wonderful time we had in Canada, meeting many of you, our partners in BC. Though it was not an easy time to be 6 weeks living out of suitcases, and away from many ministry responsibilities, we have been encouraged by your love, generosity, support and prayers.
May the Lord be with you,
The Jutras
Warsaw, Poland