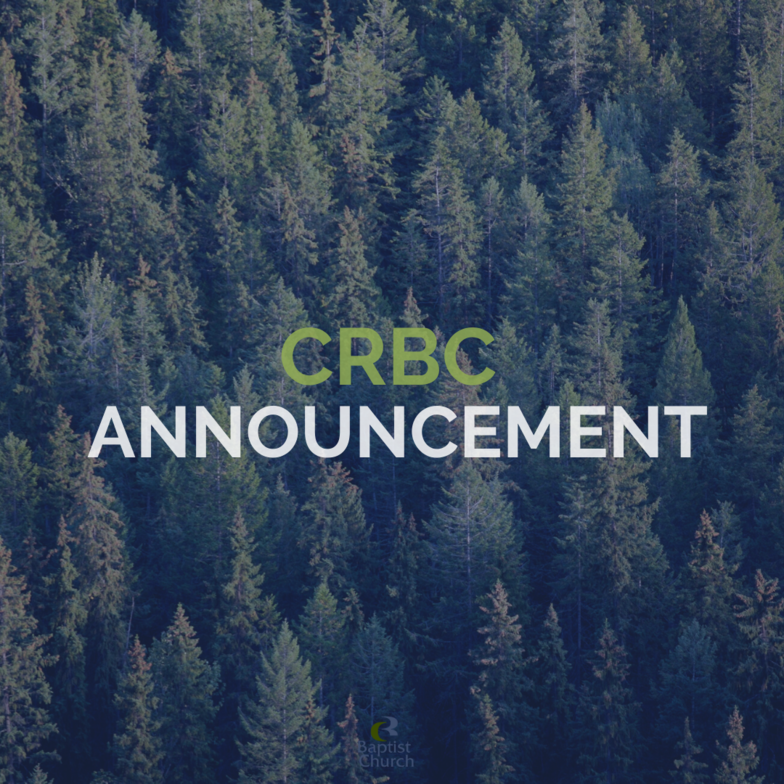 Hello Church Family,
Handling our current world health situation has been at the top of all conversations and planning as your church leaders. The balance between following the necessary protocols put in place and still leading well through these challenging uncharted waters has us leaning in to our God and asking Him for the wisdom He has promised to those who ask.
We are encouraged as we remember that He is still on the throne. He is still in control. He is good! We can trust that about God. As we enter the conversation around a very real and very terrible virus, we want to remember the importance of the Word AND The virus is real AND so is our God. The protocols that are put in place are hard AND we will follow them. As we move forward we want to ask you to remind yourself and those around you what is true about our God, what is right and what is good.
With each hour it feels like things are changing, the following information in this newsletter is based on the information available to us right now and we will continue to adapt as needed.
Here is what you need to know.
Cancelled: All church-sponsored events are suspended for the foreseeable future. We will reevaluate as information continues to become available and we assess the situation.
Prayer: If you would like prayer, please call into the office (250-287-8831) and a staff member will pray with you (please note our church office hours are Monday-Thursday 8:30am-2pm) If you want to come in for prayer and you don't have any symptoms or haven't travelled in the last 14 days, one of the staff members will be available to pray with you. Please call ahead to make an appointment.
Giving: Although our usual gatherings are cancelled, what isn't cancelled are the ways your financial gifts aid in helping and creating community. Your regular giving will continue to make it possible for us to give aid and support in different ways to you and others in our community. Because we will not be holding our regular service for an unknown amount of time, we want to remind you of ways to give that are not in person.
Boxes will be available for drop-off at the office
Mail-in - [260 South Dogwood St. Campbell River, BC V9W 6Y7]
Thank you for all the ways you already are giving and supporting the ministry at CRBC. We recognize that giving during this time of uncertain times is a great act of faith. Thank-you.
Office Hours: We will be moving the office hours to 8:30am - 2pm, Monday-Thursday for the time being. Many staff will work from home as much as possible during this time, as encouraged by our government.
Support: We want everyone to stay connected during this time so if you know of someone who does not have online access, please connect with the office and we will get them a Sunday service package.
LOOKING FORWARD:
Although our Sunday's will look different, we have a few exciting things that we are looking forward to connecting with you over regarding our Sunday services.
First: Pastor David Lee is back leading us through scripture for the next two months. We are thrilled to have him back to help lead us through this time.
Second: we will be posting our sermons and providing an 'at home service' package for you on our website. Stay tuned for our email on Friday with even more details of things you can look forward to about Sunday.
Third: YOUTH! - Emma and Ryan have some exciting things planned for you. For the next little while, they will be doing an instagram live video every Tuesday @ 7 with a sermon and some activities. Join us!
Fourth: Children - check out the Facebook and Instagram children's ministry accounts for connecting and learning ideas. Leora also is planning to record the Rooted Kids stories each week (one for preschoolers and one for elementary students). They will be included in the 'at home service' package on our website.
Fifth: We are looking to create a 'love your neighbour' campaign where we can help coordinate people who are healthy and able to do errands or assist those who are homebound. Please call into the office (250.287-8831) to let us know if you need help or are able to help. We are the body.
We encourage you to continue to pray and support those around you during this time.
Your Church Staff